Wellbeing at Cal Poly
Campus Wellbeing at Cal Poly San Luis Obispo
At Campus Wellbeing our mission is to cultivate a culture of health and wellbeing on our campus for students, staff and faculty to live and be well. We care about our whole community. Our goal is to offer education, programming and opportunities for individuals to develop their skills and abilities to achieve wellbeing. 
Wellbeing connects the different life elements– Social, Community, Career, Financial, Physical, & Emotional Wellbeing – to achieve and maintain life balance, the ability to be resilient and achieve our full potential. Through life balance, we are better able to manage the different aspects of our life through a holistic approach, which will help us reach personal and professional success.
At the individual level, having basic needs met in each element of wellbeing creates an opportunity for one to grow, flourish and thrive personally and professionally. At the community level, having individuals who are happy and healthy in their lives and professions, contributes to the greater good of our communities.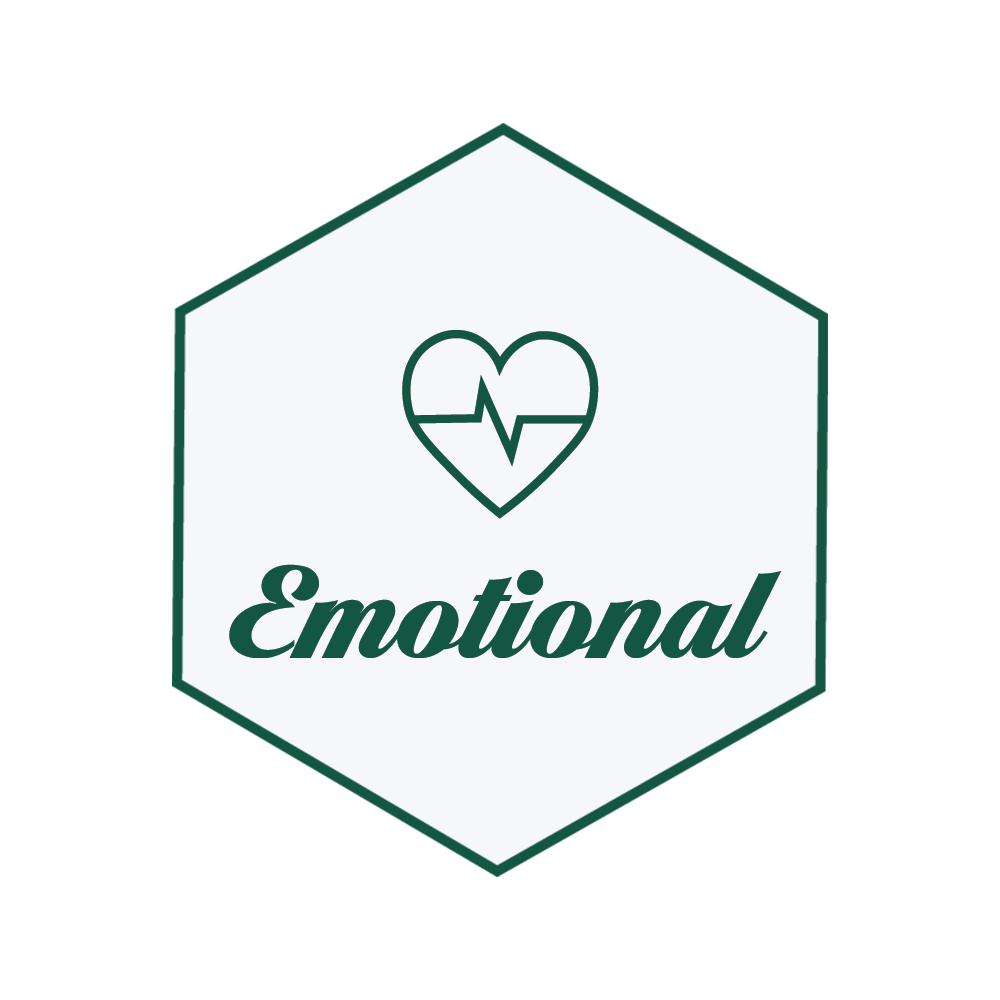 What is Wellbeing?
well-be·ing
noun
noun: wellbeing
: the state of being happy, healthy, or prosperous.
The Cal Poly Mindfulness Project
Established in 2016, the Cal Poly Mindfulness Project started with a few mindful individuals who collectively came together to bring mindfulness to the Cal Poly campus. Little did they know, their dreams would become reality starting a stampede of mindful mustangs. 
Mindfulness @ Work:
Sign up for a FREE mindfulness and/or yoga session to come to your office!  Our Campus Health & Wellbeing Graduate Intern Luna Short is a certified Yoga and Mindfulness Teacher. If you would like to schedule a FREE session for your office, please feel free to contact Luna Short: tfshort@calpoly.edu
Examples of facilitated mindfulness and yoga session:
15 minute guided meditation and/or yoga during a staff meeting

30 minute lunch time meditation and/or yoga session for up to 20 people

60 minute restorative yoga session for up to five people

(Restorative Yoga is a gentle and nourishing practice ideal for first time participants)
Other Campus Resources:
3WINS Fitness Class for Faculty & Staff
The Department of Kinesiology, in collaboration with Campus Health & Wellbeing, is offering free fitness classes to staff, faculty, and community members. All fitness levels are welcome! We recommend participants wear athletic shoes and comfortable clothing. Please arrive 15 minutes early to fill out any paperwork needed, or come with the following documents completed. Participants will only need to fill out paperwork once per quarter.
Cal Poly Spring Schedule // July 2, 2018, to July 26, 2018
Location // Mott Lawn
Look for staff wearing 3WINS t-shirts and signs. Please bring 3WINS registration packet to the first session.
| | | | |
| --- | --- | --- | --- |
| Class | Time | Day | Location |
| Sculpt/Tone | 12:15pm - 12:45pm | Mon | Health Center Lawn |
| Yoga w/ Luna | 12:15pm - 12:45pm | Tues | Health Center Lawn |
| Sculpt/Tone | 12:15pm - 12:45pm | Wed | Health Center Lawn |
| Sculpt/Tone | 12:15pm - 12:45pm | Thurs | Health Center Lawn |
| | | | |
| --- | --- | --- | --- |
| Class | Time | Day | Location |
| Sculpt/Tone | 5:15pm - 6:45pm | Mon | Health Center Lawn |
| Sculpt/Tone | 5:15pm - 6:45pm | Tues | Health Center Lawn |
| Sculpt/Tone | 5:15pm - 6:45pm | Wed | Health Center Lawn |
| Sculpt/Tone | 5:15pm - 6:45pm | Thurs | Health Center Lawn |
Required Registration Paperwork:
3WINS Release of Liability (On Campus)
3WINS Release of Liability (SLO Municipal Golf Course - Off Campus)
Contact for more information contact 3wins.calpoly@gmail.com
The Wellbeing Collaborative is made up of campus and community partners who contribute to research, initiatives, and efforts that benefit Campus Wellbeing. All students, staff, faculty and community partners are welcome to join the Wellbeing Collaborative.
Meetings occur on a quarterly basis and provide an opportunity for participants to network, collaborate, learn about campus & community efforts and discuss future needs.  We welcome open discussion and support a safe inclusive environment.
Questions? Please contact wellbeing@calpoly.edu
The Food Bank Coalition Distribution Site
Campus Health & Wellbeing is partnering with the Food Bank Coalition of SLO County to host an on-campus food distribution site every fourth Tuesday of the month from 4:30 – 6 pm near Mott lawn. The Food Bank Coalition administers TEFAP once a month to low-income families and individuals to help with nutrition assistance at no cost. This service is being provided to ensure that all students, faculty, and staff have access to nutritious foods. 
Visit www.slofoodbank.org for a comprehensive list of neighborhood food distributions as well as a list of local pantries and meals that are open to the public.
Related Content